"She gets up while it is still night"…..Yawn!
I am staring at that verse while I try and contemplate my day. I am in my bathrobe with my coffee and bible on my lap. "She gets up while it is still night….she provides food for her family".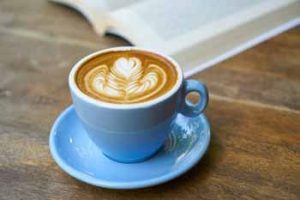 In my house, it is "fend" for your self before eight o'clock.  I am not a morning person! But the woman of noble character gets up in the middle of the night to start preparing meals for her family.  I think we have to read that in context of the times she was living. Most alarm clocks in America go off around 5:00 or 6:00 a.m. Ours goes off at 6:00 a.m. and is snoozed until 6:45.
I do feed the cats and my farm animals at around 7:30, but that is after I have had a shower and had at least a cup of coffee.
I admit to my shame that I do not prepare breakfast for my husband.
If this woman is getting up even before the crack of dawn she must be going to bed at a very early time. research shows that women need at least eight to nine hours of restful productive sleep in order to be healthy.  There is an uprise in autoimmune disease showing up in women, like, diabetes and hypothyroid issues. And these conditions can all stem from the fact that we are not getting adequate rest. Our adrenal gland is overworked as well as our liver and possibly kidneys too. These organs flush out toxins and regulate hormones. Many women complain of headaches like migraines and other body pain like fibromyalgia. There are other ailments I can mention but to save time I will leave it to you to do more research. We are not a healthy society despite our grand healthcare system. I also know that more and more woman are having to start antidepressant medications to cope with the day to day demand from their jobs as well as caring for their families and keeping up with housework. It is an epidemic!
And I was just like most women before I prayed to find balance. I had to take stock of my health and my life and decide if I wanted to be wealthy but end up in an early grave, or healthy. I chose my health. I quit my job where I was making a substantial amount of money and went back to school to become a CNA. After working in nursing homes for a few years I decided to apply to be a Home Health Aide. I can not live on the income, but the satisfaction and fulfillment of my life, as well as my health, are all better.
I have also been able to keep my home cleaner and spend more time with my husband because I am not commuting two hours both ways to a job that did not satisfy me.
You need to find your balance. I know that for many women being a stay at home mommy and wife is important. Some are able to do this because their significant other can provide the necessary income that takes care of the ever pressing bills.  But there are others like myself that still need to work. You might be able to go back to school as well and find a job that will be more rewarding.  But you might be a single parent and you have to work two or three jobs and it seems that there is no light at the end of the tunnel for you. Take heart, I believe that there is hope.
I pray that you will seek God to help you find the balance and the rest that you need.
start a Mom's club and co-op for babysitting and respite care. I know a woman who does that. She has a group of friends who all take turns watching each other's children. And they get together each weekday at each other's homes after the kids are dropped off at school for some adult time over pancakes and coffee.
There are endless ways to find balance. You have to pray about it and find what fits your schedule and personality.
I will see you tomorrow but not until after my coffee!